Statue of Our Lady of Knock
Made of Portland Stone and measuring 69.5" in height. Depicts 'Our Lady of Knock' with hands raised to the height of shoulders and facing each other.
Focus of religious devotion.
Presented as a gift to Knock Shrine by Miss McKee, Dublin in 1880. Placed at the Apparition Gable from 1880 - 1932.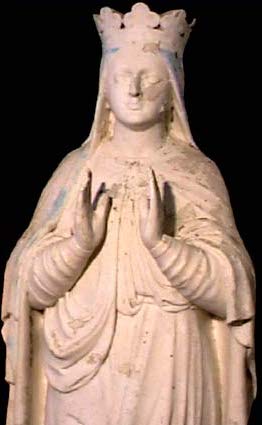 Find out more about Knock Museum
Knock Museum
Knock
County Mayo
Claremorris
+353 (0) 94 938 8100
museum@knock-shrine.ie
www.knockshrine.ie
Sneak Peek
Some interesting items can be viewed here
You may also be interested in...