Religious ceremonial clothing/vestments. Green Chasuble and Stole with gold decorative embroidery.
A gift to Knock Shrine from the Irish Army on the occasion of the National Army pilgrimage to Knock during the Marian Year 1954.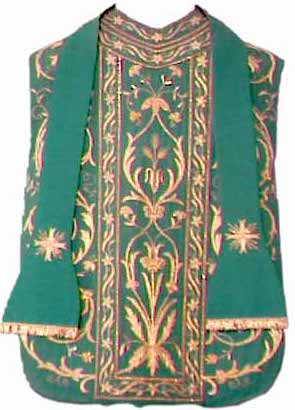 Find out more about Knock Museum
Knock Museum
Knock
County Mayo
Claremorris
+353 (0) 94 938 8100
museum@knock-shrine.ie
www.knockshrine.ie
Sneak Peek
Some interesting items can be viewed here
You may also be interested in...