Rectangular-shaped dark grey slate, measuring H10"L7".
Used by school pupils for writing on.
Used by former pupil of Rooskey National School, Rooskey, Knock. Rooskey National School.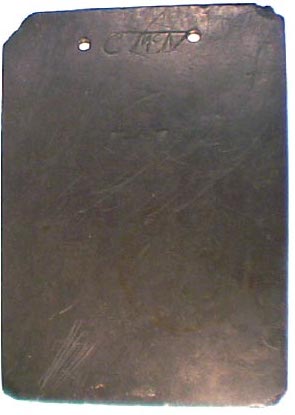 Find out more about Knock Museum
Knock Museum
Knock
County Mayo
Claremorris
+353 (0) 94 938 8100
museum@knock-shrine.ie
www.knockshrine.ie
Sneak Peek
Some interesting items can be viewed here
You may also be interested in...