Knock Church Lock and Key
Lock and key from exterior door of Knock Parish Church.
Heavy wooden block with countersunk large metal locking device. Wooden block measuring 255mm long, 175 mm high and 50mm deep.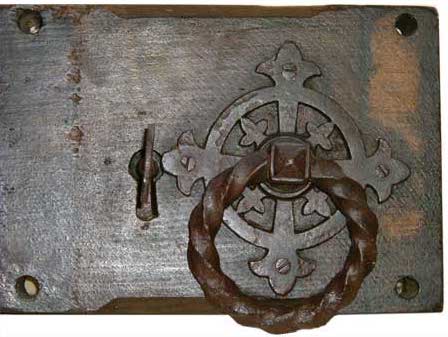 Find out more about Knock Museum
Knock Museum
Knock
County Mayo
Claremorris
+353 (0) 94 938 8100
museum@knock-shrine.ie
www.knockshrine.ie
Sneak Peek
Some interesting items can be viewed here
You may also be interested in...