Miniature wooden wheelbarrow with wooden wheel and solid iron tyre.
Child's barrow for carrying turf, potatoes and other farm produce.
Made by Michael Sloyan, Knock, carpenter, who served mass in his younger days for Archdeacon Cavanagh, P.P. of Knock at the time of the Apparition. Michael died in 1966.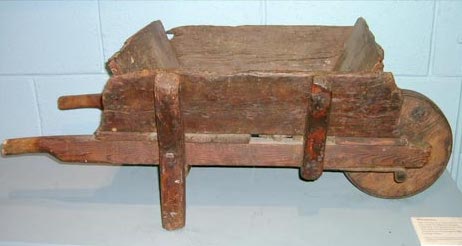 Find out more about Knock Museum
Knock Museum
Knock
County Mayo
Claremorris
+353 (0) 94 938 8100
museum@knock-shrine.ie
www.knockshrine.ie
Sneak Peek
Some interesting items can be viewed here
You may also be interested in...