Iron-framed bicycle with one large front wheel and small rear wheel. Wheels are spoked-metal with solid rubber tyres and pedals are attached to the centre of the front wheel. Diameter of front wheel measures 50.5" and rear wheel 17.5".
Belonged to John Tierney, Kilmaine, Co. Mayo who was born in 1878 and emigrated to Philadelphia in 1896. In 1902, he returned to Ireland to marry a Ms. Kearney from the parish of Knock whom he had met in America. They were married in Saint John the Baptist Church, Knock on 16th November, 1902.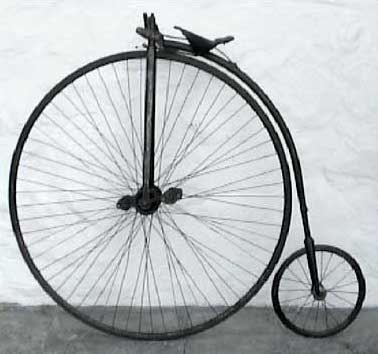 Find out more about Knock Museum
Knock Museum
Knock
County Mayo
Claremorris
+353 (0) 94 938 8100
museum@knock-shrine.ie
www.knockshrine.ie
Sneak Peek
Some interesting items can be viewed here
You may also be interested in...