Irish Thatched Cottage, Byrne's Cottage
Replica 2-roomed thatched cottage with roof of straw, half door and hag bed.
Typical dwelling house of Knock Parish at the time of the Apparition.
Built inside Knock Museum in 1987 and modelled on Byrne's cottage, home to five of the Apparition witnesses.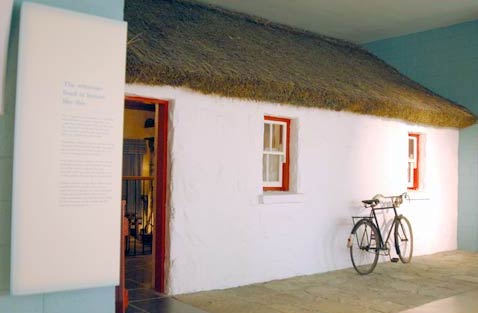 Find out more about Knock Museum
Knock Museum
Knock
County Mayo
Claremorris
+353 (0) 94 938 8100
museum@knock-shrine.ie
www.knockshrine.ie
Sneak Peek
Some interesting items can be viewed here
You may also be interested in...