Blacksmith's Forge, Ceárta
Reconstruction of Mullin's Forge inside the museum, including furnace, bellows, anvil, and original tools.
Place where works of iron, including horseshoes and iron tools, were made by a blacksmith.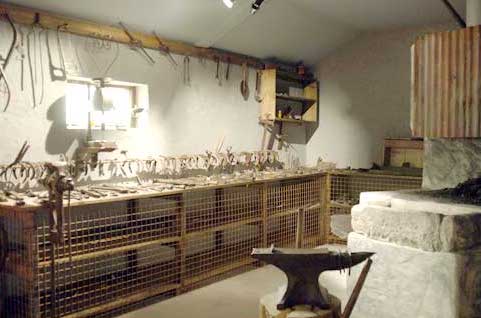 Find out more about Knock Museum
Knock Museum
Knock
County Mayo
Claremorris
+353 (0) 94 938 8100
museum@knock-shrine.ie
www.knockshrine.ie
Sneak Peek
Some interesting items can be viewed here
You may also be interested in...