The Apparition in Context - Folklife
Crafts
Tools used by: shoemaker, carpenter, blacksmith and basket-maker.
Most people in rural Ireland made a living by farming the land see plough, harrow, seeder, slanes, turf barrows and cleeves.
'A Museum within a Museum'
The thatched cottage built inside the Museum is a two-roomed dwelling typical of houses in County Mayo at the time of the Apparition with its roof of straw, half door, open fire and hag bed.
Furniture
Including a variety of household furniture . . . . . . See the handcarved wooden press made in Knock in 1918.
Clothing
View examples of clothing worn in 1879 . . . . . A christening robe, handmade locally, an example of fine needlework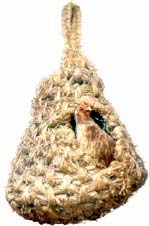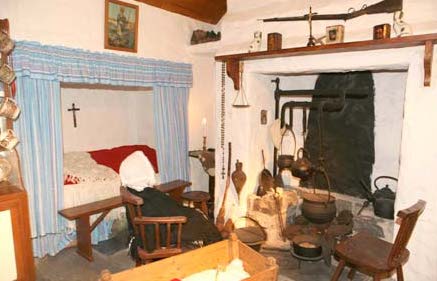 Find out more about Knock Museum
Knock Museum
Knock
County Mayo
Claremorris
+353 (0) 94 938 8100
museum@knock-shrine.ie
www.knockshrine.ie
Sneak Peek
Some interesting items can be viewed here
You may also be interested in...