Miniature gold-coloured decorative key with coloured depiction of Knock Apparition. Measuring 30 mm high, 14 mm wide
Donated by Knock Shrine Pilgrim.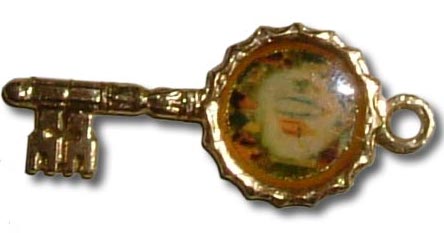 Find out more about Knock Museum
Knock Museum
Knock
County Mayo
Claremorris
+353 (0) 94 938 8100
museum@knock-shrine.ie
www.knockshrine.ie
Sneak Peek
Some interesting items can be viewed here
You may also be interested in...