Bronze-coloured metal bell with interior metal beater. Used to signify various stages of the mass.
This bell was used in Knock Church around the time of the Apparition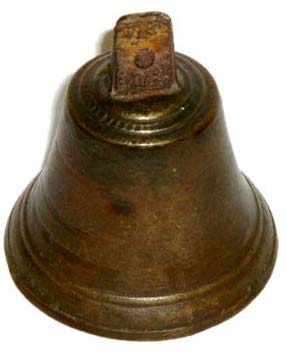 Find out more about Knock Museum
Knock Museum
Knock
County Mayo
Claremorris
+353 (0) 94 938 8100
museum@knock-shrine.ie
www.knockshrine.ie
Sneak Peek
Some interesting items can be viewed here
You may also be interested in...