Pre-historic Stone Age axe, used to hew wood.
Axe head found in Deerpark in a ringfort during the Belcarra Archaeological Survey.
Replica handle made by local tradesman, Mike Fadden, with bogoak.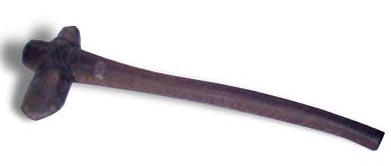 Find out more about Belcarra Eviction Cottage
Belcarra Eviction Cottage
Elmhall
Belcarra
County Mayo
+ 353 (0) 87 9090046
juniorprendergast@gmail.com
Sneak Peek
Some interesting items can be viewed here
You may also be interested in...