Killeen Stone Head, Ceann Cloiche an Chillin
Possibly Pagan idol of Early Iron Age date in limestone. Alternatively may date to medieval times.
Maybe an ornamental head of medieval times
Discovered built into roadside wall in Killeen town land during Belcarra Archaeological Survey 1987-1988.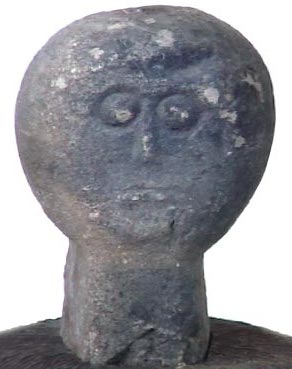 Find out more about Belcarra Eviction Cottage
Belcarra Eviction Cottage
Elmhall
Belcarra
County Mayo
+ 353 (0) 87 9090046
juniorprendergast@gmail.com
Sneak Peek
Some interesting items can be viewed here
You may also be interested in...