Irons were heated over the fire to press wrinkled clothes.
The iron would be placed on the stand near the fire so that it would not get sooty and blacken the clothes.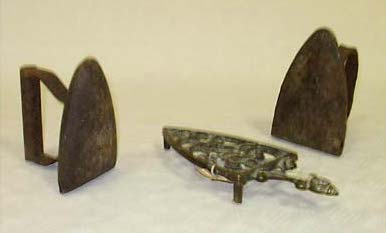 Find out more about Belcarra Eviction Cottage
Belcarra Eviction Cottage
Elmhall
Belcarra
County Mayo
+ 353 (0) 87 9090046
juniorprendergast@gmail.com
Sneak Peek
Some interesting items can be viewed here
You may also be interested in...