Belcarra Eviction Cottage
Eviction Cottage
A 19th century eviction cottage at Elmhall, once the home of the Walshe family, who were evicted by the landlord's agents, has been restored and refurnished as a Heritage Centre, by Belcarra Community Co-Op.
The cottage was the scene of the last eviction in Belcarra, where a family of nine were evicted by the Landlord's agents, the infamous Gardiner, Pringle and Cuffe on Saturday October 2nd 1886.
Also restored is the 'tigin' which is a single room built at the time by the neighbours to house the evicted family.
Restoration
Work commenced on the project on April 7th 1997 and was completed on March 19th 1999.
Most of the work was carried out by the local Fás Scheme and fundraising for materials was done by the local community.
Great care has been taken and much research done to have the cottage as authentic as possible.
Contents of the Cottage
The cottage is laid out as it was when in use before the eviction and there are life-sized cutouts in the cottage produced by local artist Bridie Geraghty.
You will also find the following:
Belcarra's History of Place Names

Griffith's Valuation of 1848

1901 Census of Elmhall and Belcarra

Headstone inscriptions from local graveyards - Guesdian, Elmhall, Drum, Protestant.

Projects carried out by the Belcarra community Co-Op: Housing for the Elderly, Tobar an Bhaile, Fishing Area and River Walk.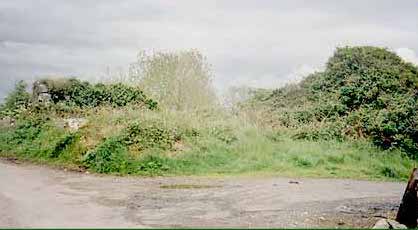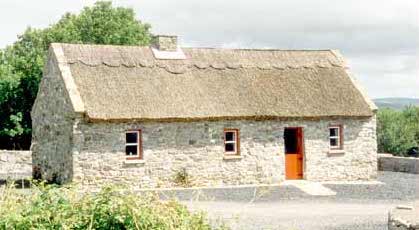 Find out more about Belcarra Eviction Cottage
Belcarra Eviction Cottage
Elmhall
Belcarra
County Mayo
+ 353 (0) 87 9090046
juniorprendergast@gmail.com
Sneak Peek
Some interesting items can be viewed here
You may also be interested in...