Carbide bicycle lamp - Lampa carbide
Used extensively in early 20th century Ireland.
The carbide granules at the base of the lamp emitted a flammable gas when brought in contact with water thus creating light.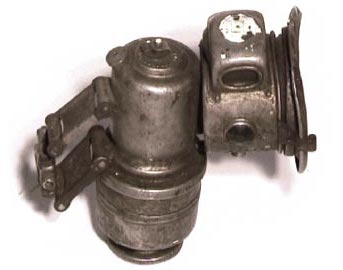 Find out more about Belcarra Eviction Cottage
Belcarra Eviction Cottage
Elmhall
Belcarra
County Mayo
+ 353 (0) 87 9090046
juniorprendergast@gmail.com
Sneak Peek
Some interesting items can be viewed here
You may also be interested in...