Used for stoking up the fire.
The bellows would be pumped into the base of the fire to give it more air so it could burn better.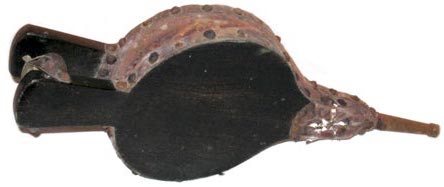 Find out more about Belcarra Eviction Cottage
Belcarra Eviction Cottage
Elmhall
Belcarra
County Mayo
+ 353 (0) 87 9090046
juniorprendergast@gmail.com
Sneak Peek
Some interesting items can be viewed here
You may also be interested in...