A life size model depicting a quarrying scene where large stones were removed using wooden levers.
Such large stones were used in constructing the megalithic tombs.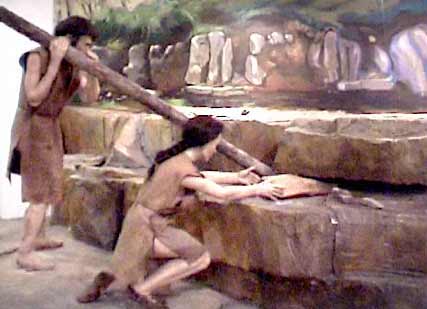 Find out more about Ceide Fields
Ceide Fields
Ballycastle
County Mayo
+353 (0) 96 43325
ceidefields@opw.ie
www.ceidefields.com
Sneak Peek
Some interesting items can be viewed here
You may also be interested in...