Ancient Pine Tree - Péine ársa
This bog pine was uncovered during turf cutting by Patrick Caulfield in Belderrig, seven kms west of the Visitor Centre.
It was part of an ancient forest of pine trees which grew on the bog and has been radiocarbon dated to about 4,300 years old.
This tree had fallen over so the trunk is preserved as well as the roots.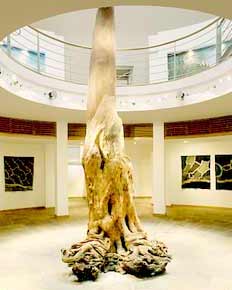 Find out more about Ceide Fields
Ceide Fields
Ballycastle
County Mayo
+353 (0) 96 43325
ceidefields@opw.ie
www.ceidefields.com
Sneak Peek
Some interesting items can be viewed here
You may also be interested in...