Céide Fields Visitor Centre
The Céide Fields in North Mayo will certainly give you a unique experience.
For this is not just another archaeological monument or visitor centre. Here you can indulge yourself in a vast prehistoric landscape, a natural wild ecology of blanket bog, dramatic cliffs and coastline, and a much acclaimed building, which has received Ireland's most prestigious architectural award.
The Céide Fields are the oldest known field systems in the world, over five and a half millennia old.
It is a unique Neolithic landscape of world importance, which has changed our perception of our Stone Age ancestors.
The remains of stone field walls, houses and megalithic tombs are preserved beneath a blanket of peat over several square miles.
They tell a story of the everyday lives of a farming people, their organized society, their highly developed spiritual beliefs, and their struggle against a changing environment beyond their control.
Visit the multi-award winning Centre, which has exhibitions, audio-visual show and tearooms and take a guided tour with our professional guides and discover a buried wall for yourself using a centuries old method of probing.
Experience the unique ecology of the bogland, with it's colourful mosses, sedges, lichens, heathers, flowers and insect-eating sundews while listening to the larks.
Find out the fascinating story of an ever-changing landscape, such as why bogs grow and the huge influence a subtle change in climate can bring about.
The Céide Fields Visitor Centre is one of over 60 Heritage Sites run by the Office of Public Works (OPW) in Ireland.
Heritage Cards are available which give unlimited free admission to all OPW sites for one year from the date of purchase.
Facilities
Displays and exhibitions in English and Irish with written translations available in Dutch, French, German, Italian, Polish and Spanish

A 20 minute long audio-visual show

Guided walking tours of the site lasting between 45 - 60 minutes. As the tour is outdoors on uneven and sometimes wet terrain visitors are advised to wear weather protective clothing and appropriate footwear

Tearoom providing home made cakes, scones, soup, sandwiches etc.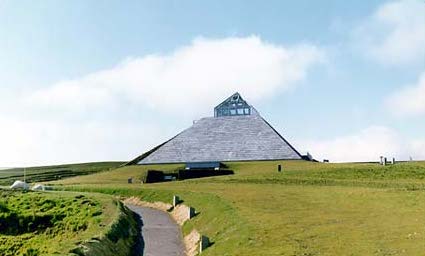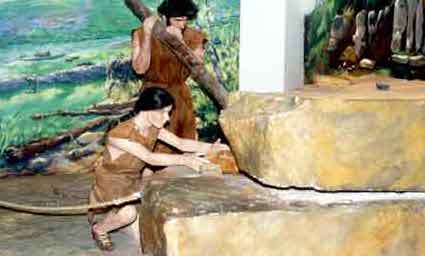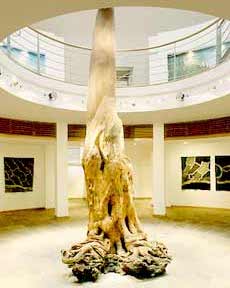 Find out more about Ceide Fields
Ceide Fields
Ballycastle
County Mayo
+353 (0) 96 43325
ceidefields@opw.ie
www.ceidefields.com
Sneak Peek
Some interesting items can be viewed here
You may also be interested in...