Sundew - Drúchtín na Móna
Drosera rotundifolia.
This carnivorous plant traps insects on it's sticky leaves and then releases an enzyme which digests the nutrients from the insect.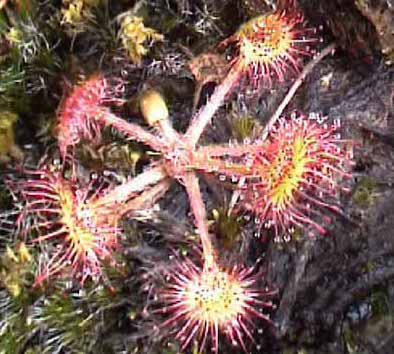 Find out more about Ceide Fields
Ceide Fields
Ballycastle
County Mayo
+353 (0) 96 43325
ceidefields@opw.ie
www.ceidefields.com
Sneak Peek
Some interesting items can be viewed here
You may also be interested in...