Plough and ploughmarks An Céachta agus Eitrí
A replica of the type of plough or ard used by the Céide Fields farmers.
Ard marks were found in the soil under the bog on the site of the Visitor Centre and two broken stone tips for ards have been found in excavations on the site.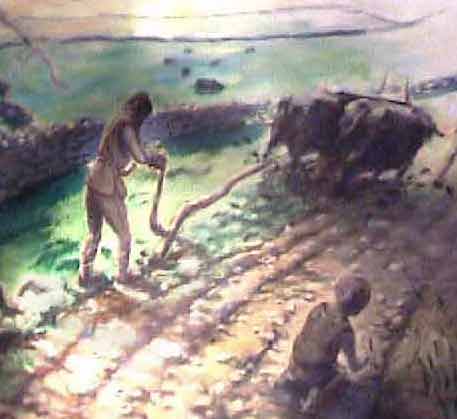 Find out more about Ceide Fields
Ceide Fields
Ballycastle
County Mayo
+353 (0) 96 43325
ceidefields@opw.ie
www.ceidefields.com
Sneak Peek
Some interesting items can be viewed here
You may also be interested in...