Spinning Wheel of Maud Gonne MacBride
Presented to Maud Gonne MacBride 1900 by A.Muffeny, Ballina, for her work with evicted tenants.
Maud Gonne MacBride (1865 - 1953), was the wife of Major John MacBride and inspiration in the love poetry of W B Yeats.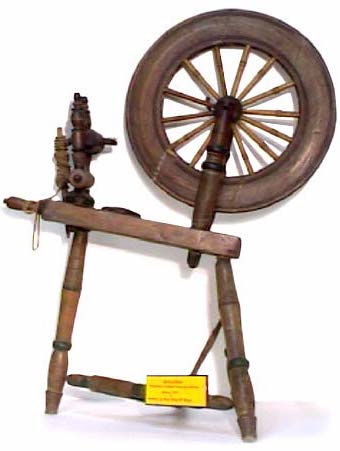 Find out more about Clew Bay Heritage Centre
Clew Bay Heritage Centre
The Quay
Westport
County Mayo
+353 (0)98 26852
westportheritage@eircom.net
www.westportheritage.com
Sneak Peek
Some interesting items can be viewed here
You may also be interested in...