Cross Inscribed Quern Stone - Bró le Crois Inscríofa
Found in a drain, west of Oughaval Cemetery, Westport. By tradition St. Patrick founded a church at Oughaval, near the seat of the ruling family of the district, at Belclare. The Patrician foundation, of which nothing now remains, was claimed by the see of Armagh.
In the 7th century an abbey of Columban monks was also established at Oughaval under the patronage of St. Columcille, whose holy well is at that place. Some remains of this abbey can be seen in the parish burial ground at Oughaval today.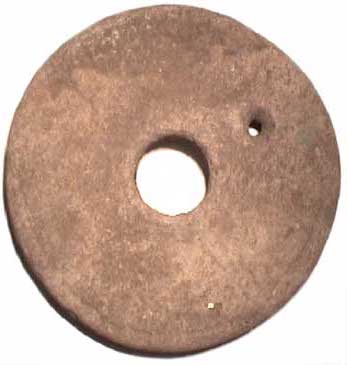 Find out more about Clew Bay Heritage Centre
Clew Bay Heritage Centre
The Quay
Westport
County Mayo
+353 (0)98 26852
westportheritage@eircom.net
www.westportheritage.com
Sneak Peek
Some interesting items can be viewed here
You may also be interested in...