Bottle sealed by marble-Buidéal le Séala Marmar
Bottle sealed by marble, from Livingstone's Brewery.
The Livingston family established a Brewery in 1800. This was situated on Bridge Street.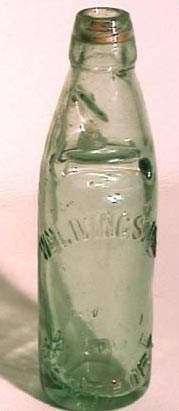 Find out more about Clew Bay Heritage Centre
Clew Bay Heritage Centre
The Quay
Westport
County Mayo
+353 (0)98 26852
westportheritage@eircom.net
www.westportheritage.com
Sneak Peek
Some interesting items can be viewed here
You may also be interested in...