The Clew Bay Heritage Centre prides itself on being a "hands on" experience one of the few museums, where visitors can touch the artefacts on display.
The displays are divided into the following sections:
Scale model of Westport Town and Quay
This model is used by the guides to illustrate the history and development of the town of Westport.
Grace O'Malley (Granuaile) and the O'Malley Clan
The original rulers of this part of Mayo.
Westport House and the Brownes.
The Port of Westport
Up to the coming of the Railway in the 1870's, this was the main port for Mayo.
Ireland's Struggle for Independence
This section contains original artefacts relating to Major John MacBride and his wife Maud Gonne, (inspiration of the love poetry of W B Yeats); autographs, books of Prisoners of War and various items from War of Independence and Civil War.
Croagh Patrick and The Churches of Westport
Croagh Patrick, renowned for its Patrician Pilgrimage in honour of Saint Patrick's fast on the mountain for forty days in 441AD, and now recognised as a place of tremendous importance in the pre-Christian era.
The Archaeology of County Mayo
Photographs and artefacts illustrating the rich archaeology of the county.
Kitchen Scene
Selection of tools and utensils used locally from mid-19th century onwards.
School Section
With old school desk, slates and copy books dating from 1890's.
Mayo Authors
George Moore, George A Birmingham, Eleanor Fairburn and Michael Mullen.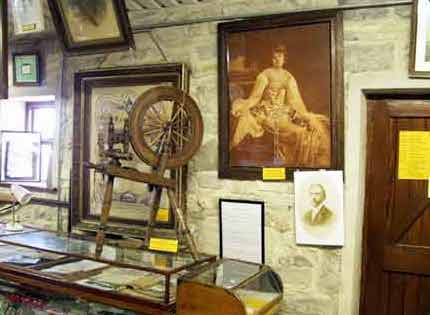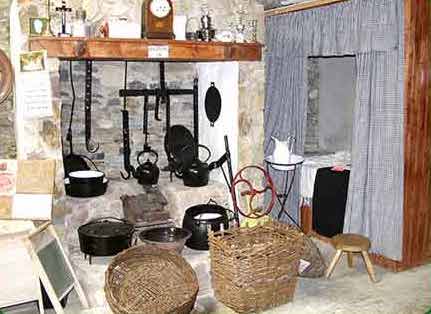 Find out more about Clew Bay Heritage Centre
Clew Bay Heritage Centre
The Quay
Westport
County Mayo
+353 (0)98 26852
westportheritage@eircom.net
www.westportheritage.com
Sneak Peek
Some interesting items can be viewed here
You may also be interested in...