Altar Stone (Cloch Altóra) from Westport Workhouse
Westport Workhouse, opened on 5th November l845 for the reception of the destitute poor. The large building, at Cahernamart, was capable of housing 1,000, with segregation between the sexes being strictly enforced.
In l932-33 a Local Authority housing scheme was built on the site of the workhouse.
In l996 the altar stone was found by Brendan Mulroy, while digging his garden.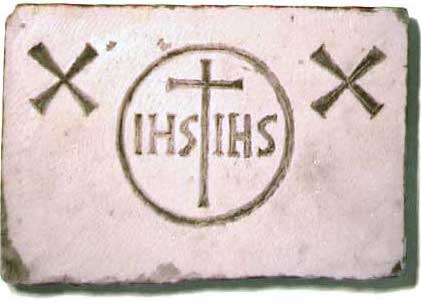 Find out more about Clew Bay Heritage Centre
Clew Bay Heritage Centre
The Quay
Westport
County Mayo
+353 (0)98 26852
westportheritage@eircom.net
www.westportheritage.com
Sneak Peek
Some interesting items can be viewed here
You may also be interested in...