Archaeological & Historical Interpretative Centre
Exhibition
The upstairs of the cottage houses an innovative permanent exhibition detailing the immense wealth of archaeological and historical interest to be found in Cong and it's environs, dating back to pre-historic times.
The exhibition was compiled by leading Archaeologist Michael Gibbons who has published a new historical guide and map covering the archaeology and history of Cong from 7,000BC up to the 19th Century.
Mr Gibbons has previously lectured to the National Geography Society and the Smithsonsian Institute in Washington.
The new guide will be available at the reception for those wishing to study more into the archaeology and history of Cong.
There is now in place a new centre of learning for school groups where history is taught not only by text but by beautiful illustrations and models.
Experience for yourself this unique journey into the past.
Historical Cong
Cong, nestling on the shores of Lough Corrib offers a wealth of history and unspoilt natural beauty that once seen is never forgotten.
Spectacularly situated on the shores of Lough Corrib, Cong is one of the most beautiful and historic villages in Ireland.
It owes its special character to its location on an island in the middle of the River Cong.
It owes its name to the isthmus or 'narrows' from the Irish word cunga, which separates Lough Mask and Lough Corrib, two of the finest wild trout fisheries in Europe.
The rising of waters at Cong and the myriad of underground streams beneath the area has captivated people for millennia. Congs strategic location has drawn hunter-gatherers, farmers, soldiers, kings, monks and adventurers for almost 7000 years.
Cong itself, is but a jewel in the crown of an incredibly rich archaeological landscape of international importance, which surrounds the village.
"It is perhaps no surprise then to find such an array of stunning prehistoric sites including evidence for the earliest communities in the Cong area. Migrating animals were hunted in the region during the Mesolithic period (Mesolithic 6000-9000 years ago). Recent discoveries of hunting implements on a turlough near the village indicates the presence of these nomadic people. A midden of oyster shells, limpets and periwinkle has been found in the village."
The above excerpt taken from "Cunga Feichin : Cong - Irelands premier ritual centre" archaeological guide by Michael Gibbons & Lisa Collins.
A full guide/ fold out map is available taking you from the Mesolithic to the present day history of Cong. It also presents an ideal selection of tours of the area.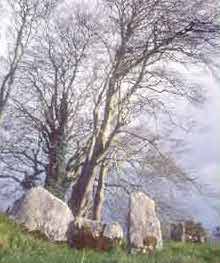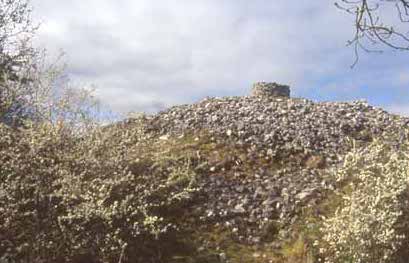 Find out more about Quiet Man Cottage Museum
Quiet Man Cottage Museum
Circular Road
Cong
County Mayo, Ireland
+353 (0)94 954 6089
quietman@congholidaygroup.com
www.quietmanmuseum.com
Sneak Peek
Some interesting items can be viewed here
You may also be interested in...