Visit the Quiet Man Cottage Museum and relive life in Cong as it was in 1951.
Guided Tours
To take our tour please come to the Quiet Man Cottage Museum, Circular Road in Cong Village.
Guided tours for pre-booked groups around Cong village visit locations from the film such as the dying man's house, Innisfree, Castletown, the river fight scene, hats in the air scene, Reverend Playfairs house, Pat Cohan's Bar and many more.
After the tour explore the Quiet Man Cottage Museum and take in some of the local history.
The 35 minute tour contains lots of information and stories from the making of the Quiet Man, and is a real trip into the past. Let our guide take you on a nostalgic journey into the past.
Newspaper Articles (1951)
Get a feeling of what life in Cong was like during the filming, by reading from some of the many local newspaper articles of the time.
Sample headings include:
Hollywood takes over village of Cong

Film bar was but a mirage

Hollywood invasion of Maam Valley

Ireland to star in 'The Quiet Man'

Film makers at Ballyglunnin

Hollywood stars for concert

Film chief praises Irish scenery

Cong now full of shining lights

Moycullen girl's film part

Film stars arriving at the week-end

Last of the Quiet Men arrives

Wanted a wooden bedstead

Guards in the films

What Ward Bond had to say

Hollywood glamour is make believe
Read on in the Quiet Man Cottage Museum and experience for yourself this unique journey through cinema history.
Archives
Other archival treasures in the Museum include:
Original first edition of Maurice Walsh's Short Story Collection

The Story of Maurice Walsh

The Story of Richard Farrelly - author of The Isle of Innisfree

Costumes of the time by O'Máilles of Galway

Costumes available for you to wear in the cottage by the fireplace for photographs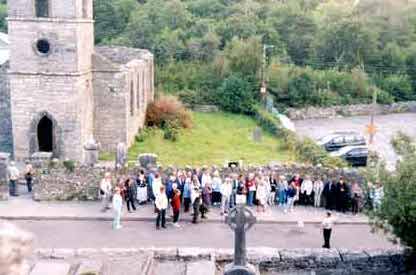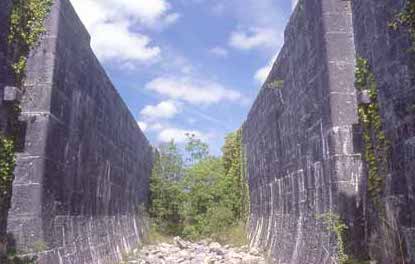 Find out more about Quiet Man Cottage Museum
Quiet Man Cottage Museum
Circular Road
Cong
County Mayo, Ireland
+353 (0)94 954 6089
quietman@congholidaygroup.com
www.quietmanmuseum.com
Sneak Peek
Some interesting items can be viewed here
You may also be interested in...