Hiking and Hill Walking in the Region
In our ever fast paced lives, a new escape from growing mechanisation, noise, hustle and bustle has come to the fore. Hiking and Walking is fast becoming one of the most popular ways to get away from it all.
An unspoilt view, the whispering of the trees, the view from atop a mountain - there is peace. No better place to experience real peace than Cong, with its well laid out walks, mysterious caves, and scenic views - sure to etch a place in the memories of the most experienced walkers!
Want to take it easy outdoors, catch your breath? It is also a fishermans paradise, with rods and boats available and a plentiful supply of lakes, rivers and underground streams.
You can spend a week or more in Cong. There is a lot to do without breaking the bank.
Entry to Caves, Mountains, Forest, viewing of stone Circles, Cairns, Scenic Treks, Walks and fishing are all free as are the superb views of Connemara from Mount Gable which are sure to please.
Cong is an ideal base for touring the entire region, as it is centrally situated to Westport, Knock, Connemara, Galway, and The Burren area of County Clare.
Other things to do in Cong
Cong Abbey - a Royal Abbey.

The customs of the Cresheens

St Cecilia's Well

The Market Cross

Flagstone of the Bullauns

McNamara's House The Robin Hood of Cong

Art In stained glass

An old Gaol

The rising of the waters

Canal with no water

Ashford Castle

The Chart and Obelisk

Stone of Lugna

Captain Boycotts House

Caves of Cong and Souterrains

The stone monuments of Moytura Battlefield

Cruise on Lough Corrib and tour Inchagoill Island. Part of the tour is a visit to St Patricks 5th century church. There is also time for a swim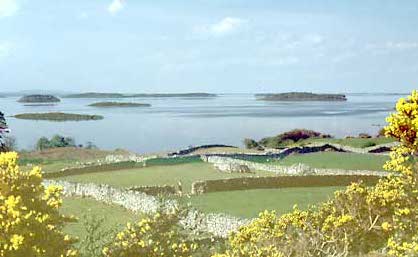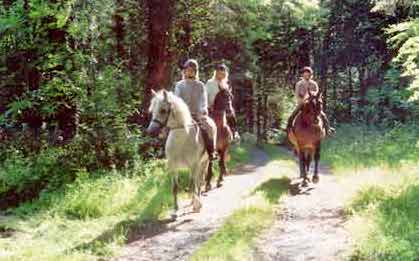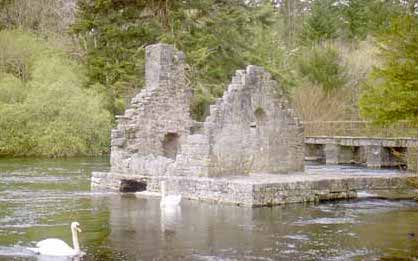 Find out more about Quiet Man Cottage Museum
Quiet Man Cottage Museum
Circular Road
Cong
County Mayo, Ireland
+353 (0)94 954 6089
quietman@congholidaygroup.com
www.quietmanmuseum.com
Sneak Peek
Some interesting items can be viewed here
You may also be interested in...