Brass, horseshoe shaped scales, 7" x 61/2", on stand, with diagonal shaft and attached cradle, 8" wide, and suspended balance.
Used for weighing eggs for export. Eggs needed to conform to a certain minimum weight. Believed to be approximately 80 years old.
These scales were used by Michael John McDonagh's father at Cullilea, who dealt in eggs until the 1940s.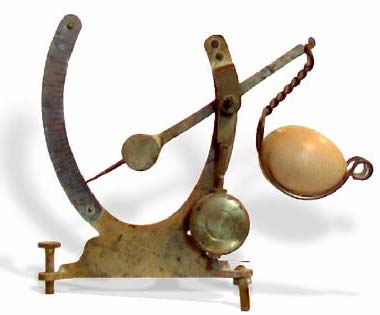 Find out more about Kiltimagh Railway Museum
Kiltimagh Railway Museum
Kiltimagh
County Mayo
+ 353 (0)86 101 1388
solanb@gofree.indigo.ie
Sneak Peek
Some interesting items can be viewed here
You may also be interested in...