Turlough Park House - Museum of Country Life
Introduction
The National Museum of Ireland-Country Life, in Turlough Park, Castlebar, Co. Mayo, the first branch of the National Museum of Ireland to be located outside of Dublin, was officially opened by the Minister for Arts, Heritage, Gaeltacht and the Islands, Ms. de Valera T.D. on 9th September 2001. Since then over 1.1million people from all over the world have visited the museum
The Buildings - Turlough Park House
Located off the N5, four miles east of Castlebar, Turlough Park House was designed by Thomas Newenham Deane, who also designed the National Museum building at Kildare Street, Dublin. The house is in the High Victorian Gothic style and was built in 1865.
The Buildings - Museum Galleries
The main exhibition gallery, is a four story curved, stone clad block which is set into and forms an end to the terraces of the gardens leading to the artificial lake while the new storage buildings which evokes the simple forms of agricultural buildings, were designed by the Architectural Services of the Office of Public Works. The Exhibition Galleries total approximately 1800 square metres.
The Museum is home to the National Folklife Collection. Over four floors the exhibition portrays the lives of ordinary people in rural Ireland, in the period 1850 - 1950, emphasising the continuity of traditions of lifestyles, which were established for several hundred years and lasted well into the twentieth century.
Museum Collection
Folklife: Romanticism and Reality which incorporates sections dealing with Folklife and Folklore and how the Folklife Collection in the Museum started.

The Times which puts the main exhibition into an historical context with emphasis on the periods immediately after the Famine, the Land War, Land League and Home Rule agitation of the late nineteenth century and the resolution of the land question in post independent Ireland.

The Natural Environment which looks at the way of life in rural Ireland and how it was influenced by landscape and its resources.

Activities in the Home and on the Farm encompassing building and furnishing, maintaining a house and feeding and clothing the family and the various activities associated with these processes including references to trade and craftsmen and women.

Working on the Land and Water including managing livestock and fowl, cultivating potatoes and serials and cutting and saving turf. This component will also look at sea and fresh water fishing and will also incorporate the various trades associated with these activities.

Life in the community looks at a year of life using a cyclical arrangement and examines events such as St. Bridget's day, St. Patrick's day, Easter, May Day, Lunasa, Samhna and Christmas and also examines other events such as christenings, first day at school, weddings and waking the dead.
Other facilities include temporary exhibition galleries, audio visual theatre and activity and resource rooms.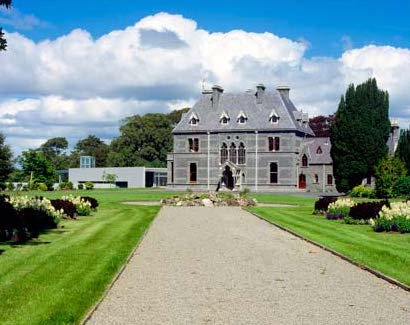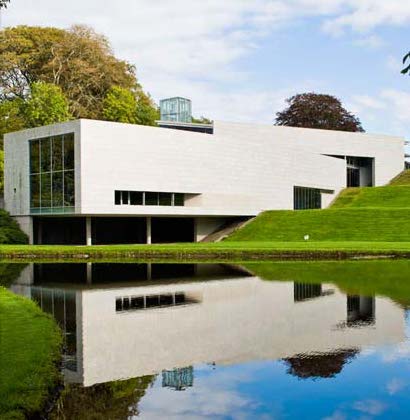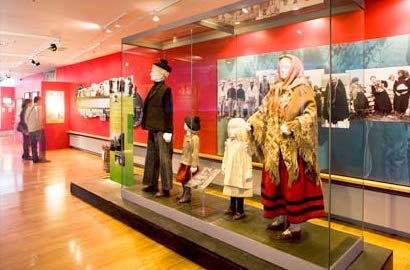 Find out more about The National Museum of Ireland Country Life
The National Museum of Ireland Country Life
Turlough Park
Castlebar
County Mayo
+353 (0) 94 903 1755
tpark@museum.ie
www.museum.ie
Sneak Peek
Some interesting items can be viewed here
You may also be interested in...