Enniscoe House is famed for its beautiful gardens and boasts a Victorian walled garden, an organic walled garden and 19th century pleasure grounds that extend to the shores of Lough Conn.
The Victorian Walled Garden has recently been restored under the 'Great Gardens of Ireland Restoration Scheme'. The garden includes may of the oringinial plants rescued from what had become a jungle. The garden also includes a stone arch planted with hardy ferns collected by past generations of the Pratt family. The foundations and pipework are now all that remain of the great greenhouse.
The work is continuing with the pleasure grounds outside the walled garden being improved. There are marked paths through the wood to the shores of Lough Conn and the mausaleum dedicated to a former member of the family.
Step back in time and discover the history and wonderful characteristics of this notable walled garden. Walk along the pathways of the pleasure grounds that lead to the lakeshore, or take the nature trail through the old woodland.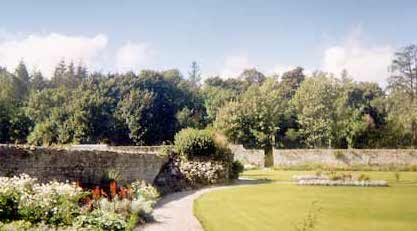 Find out more about Enniscoe Museum
Enniscoe Museum
Mayo North Heritage Centre
Castlehill
Ballina
+353 (0) 96 31809
northmayo@gmail.com
www.northmayogenealogy.com
Sneak Peek
Some interesting items can be viewed here
You may also be interested in...