Drum - A Ridge
The ancient Church of Drum was the seat of the Parish of Drum and recognised as being of ecclesiastical importance in St. Patrick's time.
It is believed that Saint Patrick built the first church here in 440 AD, it was of timber construction.
Over the years a stone church was built which fell into disrepair in the 1800's. In 1871 local people decided to build a new church but sadly their wish was never fulfilled. All that remains of the old stone church is one wall; this is of great archaeological interest.
Sited around the old church we can see many gravestones dating back to the 1700's. There will of course be many unmarked plots dating back perhaps as early as the first church 440 AD. Near to the remaining church wall lies the Fitzgerald Kenny enclosed burial plot, these people were central figures in much of Cloghers history.
Caiseal - Bia Taghs - Places of Rest, Devotion and Refreshment.
The building of a Caiseal further marked the importance of Drum Church. The remains of the Caiseal can still be seen in a field west of the graveyard. Pilgrims would rest overnight in a place of safety.
A footprint believed to be St. Patrick's, impressed into local stone, may be seen in the field to the rear of the graveyard.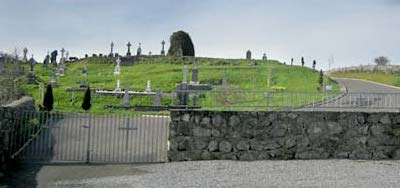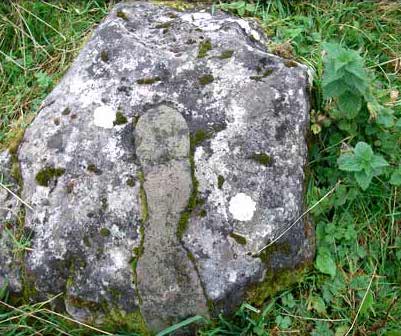 Find out more about Clogher Heritage Centre
You may also be interested in...