About seven miles south of Castlebar (the county town of Mayo), lies a village called Ballintubber.
Ballintubber's history goes back to pre-Christian times, people came from the east through Ballintubber on their way to the holy mountain on the west coast - now called Croagh Patrick.
When St Patrick brought Christianity to Ireland in c.441AD, he founded a church at Ballintubber. The present Abbey was founded in 1216 by King Cathal O'Conor.
It is the only church in Ireland still in daily use that was founded by an Irish king.
Visit Ballintubber and enjoy
Historic Ballintubber Abbey
The Celtic Furrow Visitor Centre
The Ballintubber Abbey Retreat Experience
The Tóchar Phádraig
Other things to see and do
Mary Moran's Thatched Cottage Café
The Scioból Cultural Centre
Walking
Fishing
Boating
Historical Sites
Traditional Cuisine
Golfing
Set-Dancing
Ceol
Céilí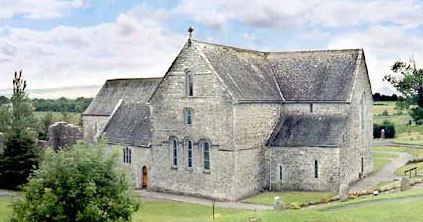 Find out more about Ballitubber Abbey
Ballitubber Abbey
Ballintubber
Co. Mayo
Ireland
+353 (0) 94 903 0934
info@ballintubberabbey.ie
www.ballintubberabbey.ie
Sneak Peek
Some interesting items can be viewed here
You may also be interested in...