Michael Davitt was born in Straide, County Mayo, on March 25th 1846 at the height of the Great Famine. He was the second of five children born to Martin and Catherine Davitt. At the tender age of four Michael and his family were evicted from their home and forced to emigrate to Haslingden, Lancashire, England.
At the age of eleven while working in a cotton mill, Davitt had his arm so badly maimed in an accident that it had to be amputated. At sixteen, while working for the local postmaster, he began evening classes in Irish history at the Mechanic's Institute. It was at this time that his thoughts began to turn to politics and he joined the Fenian movement in England.
The Fenians
Joining the Fenians in 1865 he rose through the ranks to become organising secretary for England and Scotland but was arrested in 1870 for arms smuggling and sentenced to fifteen years penal servitude. After seven years he was released on a ticket of leave.
Family and Marriage
Davitt was an avid traveller having close connections with the United States as a result of his mother and three sisters settling in Philadelphia in 1873, while his fathers grave is located at Scranton, Pennsylvania.
He later met Mary Yore, of Oaklands, California whom he married in 1886. In 1887 they returned to Ireland and lived in the Land League Cottage in Ballybrack, Dalkey, County Dublin given to them as a wedding present by the people of Ireland. Michael and Mary Davitt had five children - three sons and two daughters, one of whom Kathleen, died of tuberculosis (TB) at the age of seven in 1895.
His other travels and extended tours included Australia, New Zealand, Tasmania, South Africa, The Holy Land, South America, Russia and most of continental Europe including almost every part of Ireland and Britain.
Davitt's Death
Michael Davitt died in Elphis hospital, Dublin on May 30th 1906 at the age of sixty of acute septic poisoning. Not wishing to have a public funeral, Davitt's body was brought quietly to the Carmelite Friary, Clarendon Street, Dublin. Over 20,000 people filed past his coffin the next day, his coffin was then brought by train to Foxford, County Mayo.
A huge crowd attended his funeral in the grounds of Straide Abbey, in the shadow of the church where he was baptised.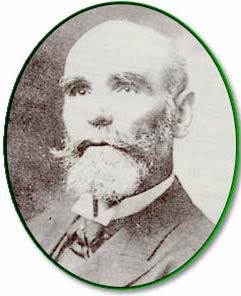 Find out more about Michael Davitt Museum
Michael Davitt Museum
Straide
Foxford
Co. Mayo
+ 353 94 903 1942
davittmuseum@eircom.net
www.michaeldavittmuseum.ie
Sneak Peek
Some interesting items can be viewed here
You may also be interested in...