Achill Archaeological Field School
The Field School
The Achill Archaeological Field School was founded in 1991 as a Training School for students of archaeology and anthropology. The Field School is based at the Achill Archaeology Centre in Dooagh and at the Deserted Village of Slievemore, both of which are located in the west of Ireland on Achill Island in County Mayo.
For seventeen years the Achill Archaeological Field School has been training and educating archaeology students in field and laboratory techniques, monument recognition, and the full scope of Irish archaeology. Individuals trained in the summer field school include over 1000 students from 30 different countries who have gone on to professional careers in archaeology and anthropology.
The existence of the field school infrastructure, modern laboratory and dormitory premises, field and laboratory equipment, an extensive library, and the resident expertise in technical training make the Achill Field School the ideal institution to offer international institutions a selection of programme dealing with Irish archaeology and history.
The Achill Field School was established to address the very real need for hands-on archaeological training for students of archaeology and to this a core component was archaeological methodology, coupled with a number of complementary ancillary courses.
The Achill Field School is ideally placed and has the necessary infrastructure to provide the best possible academic and technical training for undergraduate and graduate students, as well as being able to offer a variety of advanced and specialist courses.
The Field School is currently involved in a study of the prehistoric and historic landscape at Slievemore, incorporating a research excavation at a number of sites within the village.
Slievemore is rich in archaeological monuments that span a 5000 year period from the Neolithic to the Post Medieval. Academic Credit for overseas students is provided by the National University of Ireland at Galway with whom the school has formal linkage. 12 ECTS or 6 semester credits are allocated to students who successfully complete the 6-week or 8-week courses.
The Achill Field School is very active in research over the full range of the subject and is currently sponsoring two PhD students (Maritime archaeology and Post-Medieval Ceramics) and two Masters students (Landscape archaeology and Architectural survey at a Post Medieval Deserted Village).
Students attending the school will participate in the excavation and documentation of a variety of sites including megalithic tombs, maritime archaeological sites and the ruins of a Famine - era village, and enjoy unforgettable personalised tours of the region's premier archaeological sites led by local experts.
5,000 years of human occupation on Slievemore Mountain will be the theme of the 2008 programme and will include field trips to the numerous prehistoric and historic sites in Connacht, backed up by lectures on archaeology, history, art and folklore of Achill Island. A Conference scheduled for September 2008 will have as its theme 'Island Archaeology'. Evening guest speakers will discuss and illustrate various aspects of Irish Archaeology and History.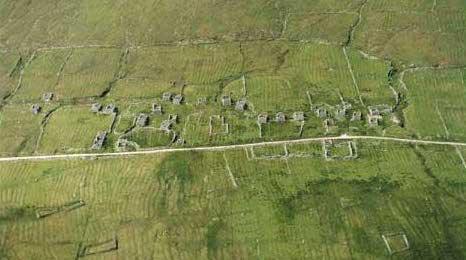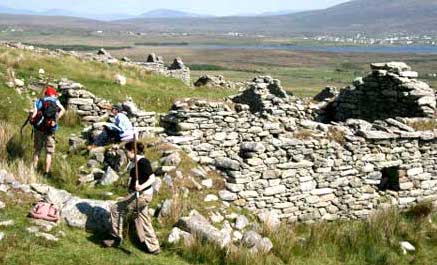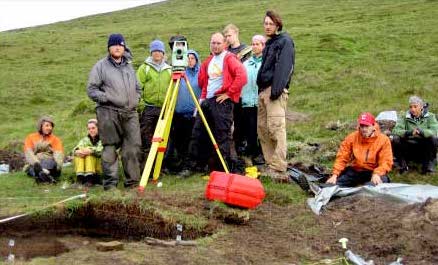 Achill Archaeological Field School
Achill Folklife Centre
Dooagh, Achill Island
County Mayo
+353 98 43564
info@achill-fieldschool.com
www.achill-fieldschool.com
Sneak Peek
Some interesting items can be viewed here
You may also be interested in...